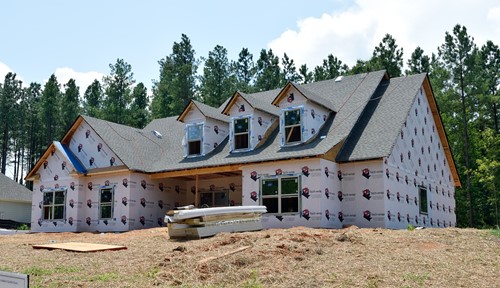 When you're looking into starting a residential or commercial property construction or renovation project, having a highly qualified real estate developer at your side is important. Real estate developers handle real estate projects, whether it's developing land for commercial use or renovating houses that are in poor condition. Hiring a real estate developer means you'll have an experienced professional there to oversee your project from start to finish and take care of any issues that might occur. The following tips can help you choose the right real estate developer for your project.
Research Different Real Estate Developers
You can begin your search for a real estate developer by visiting their website to get more information, such as how long they've been in business and what kinds of real estate projects they've competed. This helps you find a developer who fits your needs, but you'll still have to make sure they are reputable before hiring them. While you're on their website, you should also check reviews and look through a portfolio of their past work. Since their own website will most likely only have positive reviews and accolades, you should check other sites for reviews to get a better idea of the service quality they offer.
Look for Developers With the Right Expertise
Depending on your project, you should look for a real estate developer who has the right expertise. For example, you should choose a developer who specializes in commercial real estate for your commercial construction project rather than one who specializes in residential real estate. If you're planning new market projects, you'll want to find a developer with this kind of expertise rather than one who focuses on historic development. Hiring a real estate developer with the expertise you need helps ensure your project's success.

Check the Developer's Financial Stability
The real estate developer you hire should have enough funding for your project, which helps reduce the risk of delays. Having plenty of funding also lowers the risk of having a developer substitute lower quality materials in order to save on costs. Checking business reports or finding out the developer's success rate on projects can help you understand their financial situation better. You should look for a real estate developer with a solid history of completing projects successfully and selling them without any difficulties.

Get in Touch With Past Clients
When you meet with real estate developers, ask for a list of references that you can contact. These references should be clients that the developer has worked with, preferably in recent years rather than several years ago. Get in touch with these clients to find out how the real estate developer handled their project. You'll want to know how satisfied the clients were with the project and whether the developer was able to complete it in the estimated timeframe. You should also find out about any issues that came up with the developer and how these were handled. You can ask about the actual cost of the project compared to the estimated cost as well. These conversations can help you determine which real estate developer offers the best customer service and workmanship.