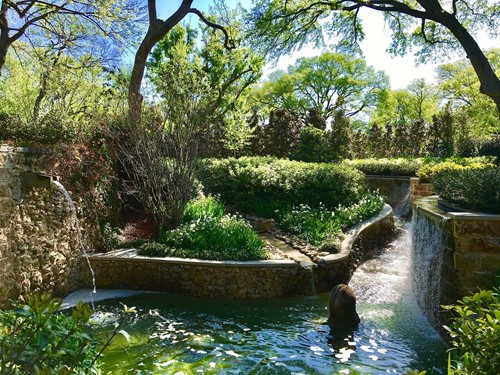 Photo by Linda Knicely on Unsplash

Luxury homes have been gaining popularity for at least the last two years, says Washington Post. And while no one has set exact parameters for what is and isn't considered luxury, many real estate agents use the term to describe homes priced in the million-dollar range or higher. These are the residences that offer genuine stone and marble finishes, smart appliances, real hardwood throughout and space that goes on for days. It's not unusual for a luxury home to boast equally luxurious landscaping, such as an outdoor home theater set-up or an in-ground, stone pool designed to look like a natural waterfall.
Many young and upwardly mobile couples are searching for today's luxury homes -- particularly those living and working in and around our nations' capital. This market, that extends into Arlington, VA, attracts buyers whose annual household income tops $350,000 -- the lawyers, the bio-tech engineers and young millennials who are taking over their parents' businesses. Spare time for this demographic isn't an available resource, which is why today's luxury landscaping must be both eco-conscious and low maintenance:
Smart Irrigation
A smart irrigation system can monitor the weather forecast in the area and check moisture levels in the soil. Using this information, it can turn sprinklers on and off at will, watering only the areas that require attention. A smart irrigation system is usually compatible with mobile devices, allowing operation from a cell phone, tablet or laptop. It may even offer support for Amazon Alexa. Smart irrigation systems require little-to-no maintenance and save big dollars on monthly water bills.
Hardscaping
Examples of hardscaping include rock walls, stone pavers and decorative stone stairs -- solid surfaces that provide both function and convenience without requiring much in the way of routine care. Many luxury homes boast outdoor kitchens with cooking and cooling appliances built into stone architecture. They may also feature full, outdoor living spaces that are complete with waterproof entertainment systems, in-ground fire pits and rock walls that double as seating areas.
Backyard features such as these require little in the way of maintenance, but they're beautiful places for busy families to relax together with friends and unwind after trying days.
Multi-Function Design
Landscaping that serves multiple purposes is also a popular choice for luxury homes. Vines that have been planted across a pergola to provide shade is a good example. A trickling water features that hides the sound of traffic on a nearby freeway is another. Plants such as herbs that look nice, taste good and repel mosquitoes may be found in on the grounds of a luxury estate, as well.
If you've landed the luxury home of your dreams, and need workable ideas for equally luxurious landscaping, consider those options listed here. They're planet-friendly, easy to maintain and gorgeous ways to make the most of your upscale backyard.